Dear Robert,

Our rotary year is moving along well.

Our Happy Bucks Campaign reached it's goal! I would like to thank all our members who contributed with special appreciation to our Club Services Committee who ran the campaign so successfully.

Our Community Services Committee recently donated $500 to the Fairview Park Hunger Center & $700 to the West Park Hunger Center

Vocational Services is now on our website. You will find downloadable applications for our three available 2007 High School Scholarships. Each scholarship is worth $1,500 to the winning student to help with college tuition Also on the site is our application for the 2007 Whitewater Seminar in which we sponsor two students including their airfare.


L ink to Website


Join us for a fun event in April at the Fairview Park Chamber of Commerce NIGHT at the RACES. This will be an exciting fund raising opportunity for us as well!

See you all at the next Club Meeting.



Steve Fitz
Club President
in this issue
Happy Bucks


Our Happy Bucks Campaign has generated over $1,000 last year, which was our goal and allowed us to qualify for the $1,000 in matching funds from Dan Fronczak's friend. Dan announced that his friend will provide the same challenge for this year

With the help of our rotary members and friends we raised quite a bit of money to help fund our foundation which makes our charitable giving each year a realty.
Website Updates - Worth a LOOK !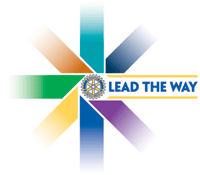 Our Website is Leading the Way !

Much thanks for the hard work of our website committee. We have one of the finest rotary club websites anyplace. If you haven't visited our website lately, please take a look.

Recent updates include:
New and Improved Online Roster with Photos
Newsletter Archive
Photo Page of Rotary Events
Maps to Club Meetings and Next Scheduled Event
Club Service Committee Report

We elected our slate of officers for the 2008 year:
Don Auble - President
Luisa Heimburger - Secretary
Dick Robinson - Treasurer
New Board of Trustee members for 2008:
Frank Dilalla
Dan Chambers
Jim Corrigan
Mike Wheeler
Mark Miller
Ralph Gerke
We have 2 new members, Phil Choban and Sharon Mack. Both have already taken active roles in the club so come to a meeting & meet them.
We just received an application from Patricia "Trish" Mobberly who was president of the N. Olmsted Rotary Club which is now defunct. She'll be a valuable asset to our club.
Dictionary Project Update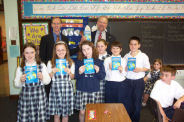 Dictionaries for the Fairview Park 3rd graders have been handed out. What fun that was !

We still plans to deliver more than 200 Cleveland 3rd graders in the West Park area. Those dictionaries have been ordered
Calendar of Events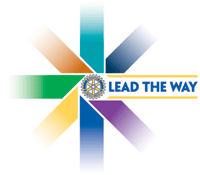 2006-2007 Officers

President
Steve Fitz

President Elect
George Newman

Treasurer
Dick Robinson

Secretary
George Newman

Sergeant-At-Arms
Joe Kazimer

Past President
George Newman





Calendar of Events


February 2007

02/20/07
Club Meeting - Speaker is Jeff Stocker an Account Executive with the Cleveland Indians Public Relations Department. Look for an interesting and fun discussion and presentation on our very own Cleveland Indians Baseball Team! A free raffle will held for something fun from the TRIBE. This would be a great meeting for you to bring a guest.

02/27/07
Club Meeting - Speaker will be Leslie Unger from Electric Impulse, and she will discuss communication problems and how to solve them. (At least I think that's what she said)


March 2007

03/06/07
Club Meeting followed by Board Meeting

03/13/07
Club Meeting - Fairview Park Mayor and our Rotary member, Eileen Patton will talk about Fairivew's 2006 results and what to expect in 2007. She is an excellant speaker and lots of fun, so plan to be there.


April 2007

04/21/07
Fundraiser - Fun Time: Night at the Races Elks Lodge - 24350 Center Ridge Road, Westlake Doors Open 6:30pm , First Race at 7:30pm Ticket is $15 Great Food, Beer and Wine Provided Contact Bob Leusch for Tickets Find out more....



Quick Links...